Get a Sneak Peek of Installations and Activations Coming to the 2022 SCOPE Art Show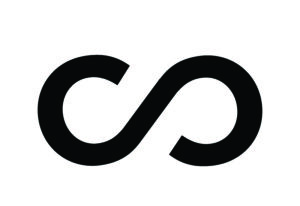 SCOPE Art Show marked its 20th anniversary during Miami Art Week last year, but for organizers of the international art fair, 2022 is when the real celebration will go down. From the installations to the panels to the sponsor activations to the fusion of art with music, fashion and film, SCOPE is slated to be an affair to remember, particularly as post-pandemic audiences become more comfortable attending live events.
The show, taking place this year Nov. 29 to Dec. 4, is often compared to Art Basel, the more nationally recognized art fair produced during Miami Art Week. But for Alexis Hubshman, president at SCOPE International Contemporary Art Show, Art Basel is anything but a competitor. Hubshman likes to think of his event as the "sexy, cool younger brother or sister" of the property. Case in point: SCOPE isn't held inside a convention center, but within a 250,000-square-foot pavilion planted right on the beach. "Location, location, location," he says in a nod to SCOPE's rapid growth over the past decade.
That growth may also be attributed to the approachable nature of the event, which Hubshman views as the "people's art fair." From low ticket costs for Miami residents to the family-friendly environment to a dedicated program that helps demystify the business of art collection for first-timers, SCOPE's organizers are intentional about eliminating the intimidation factor. That's not to say that big-name collectors and art community icons aren't in attendance, but the atmosphere is designed to engage art enthusiasts, and other creative types, at every level.
---
From the Miami Art Week Archives:
---
"SCOPE just keeps growing into this world's fair scenario of all these different creative industries that have aligned with this tech-forward push," Hubshman says. "And of course, with sponsors coming in more and more, it's allowing us to grow in the direction I want to grow in, and use a year [to plan], which is what we need to develop a show of this magnitude."
Hubshman's team is leaning into a "crescendo" strategy this year to enable experiences that seamlessly transition into one another throughout the day and into high-octane evening hospitality events. And there's a lot on going on. Among opportunities, attendees will have a chance to view "The Monolith," a 24-foot-tall recreation of the Cleopatra's Needle obelisk located in New York City, which will showcase NFTs and digital imagery created by 40 artists; walk through a 20,000-square-foot mural garden; take docent-led tours of artwork on display; catch panels and discussions on a 60-foot-wide, digitally powered stage; and check out Black Beach, a beach club installation created by Group Black that will celebrate 50 years of rap and the history of Black musicians.
SPONSORSHIP
Sponsor installations and activations, of course, are a big part of keeping business booming, but SCOPE organizers don't allow just any brand to tether itself to the property. Sponsors not only have to be reasonably endemic to an art event, but must partner with an artist in order to activate on-site. The idea is for brands to create "museum-quality" activations that blend right into the atmosphere.
"We like to think of ourselves as R&D for everything creative. That's where the fact that nothing we do is cookie-cutter is really starting to light up the boards for the brands we're working with," says Hubshman.
Among sponsors heading to SCOPE next month are official wellness partner Alo Yoga, which will host morning beachside yoga and sound baths to kick off each day; the Brand Innovators stage featuring performances and talks with senior marketing leadership from Fortune 500 brands; a curated Resy dining experience; and a metaverse-themed "V" evening event on the beach produced in partnership with VaynerX and presented by Johnnie Walker.
Hubshman says one of the activations he's looking forward to seeing come to life is Norwegian Cruise Line's virtual reality lounge, which replaced the original location for F&B at SCOPE because the concept was too good to pass up. The space will showcase street art through the lens of technology in a way that is bound to resonate with attendees, he says. In fact, the brand's team is "behaving almost like curators and artists themselves."
"In every nuance, we're trying to build not just sponsorship partnerships, but also what we call 'programming partnerships,' which can often be an intro to working with us so [partners] can give something wonderful that adds to our programming," says Hubshman. "It's not about making them pay tons of dollars. It's about building that partnership and hopefully arcing into an innovative future-perfect relationship… When the programming is amplified, it does so much for the fair that I consider those very important nuances."
Stay tuned for more details. We'll be bringing you live coverage from all of the brand activity at this year's Miami Art Week in the weeks to come.
Photo credit: SCOPE
The post Get a Sneak Peek of Installations and Activations Coming to the 2022 SCOPE Art Show appeared first on Event Marketer.
Source : https://www.eventmarketer.com/article/sneak-preview-2022-scope-art-show/