Celebrating Women In Sales Month with Guest Nicki Harkrider-Probey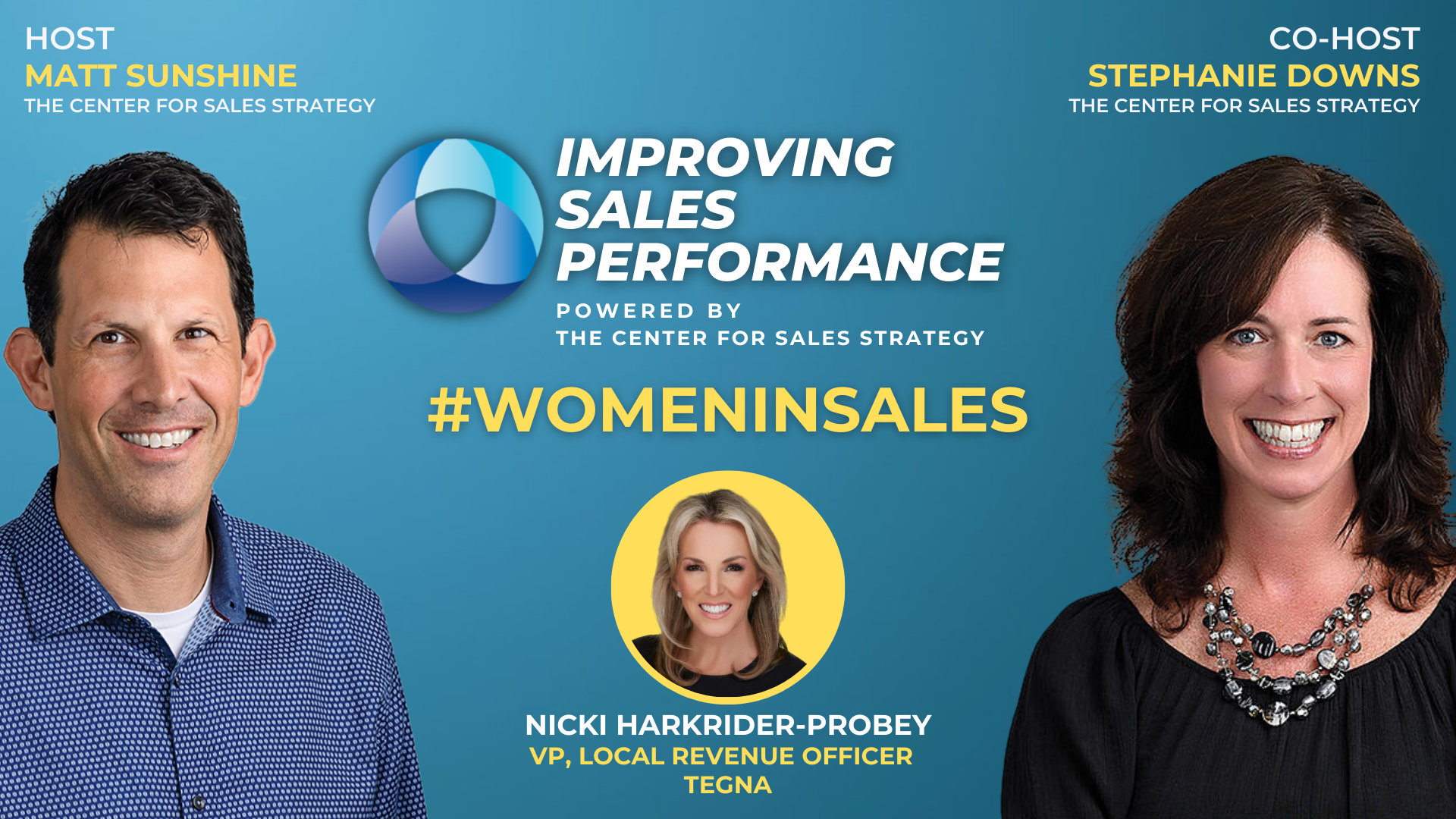 The Center for Sales Strategy is excited to announce the premier of Improving Sales Performance, a podcast highlighting tips and insights that help sales organizations realize and maybe even exceed goals.
This season, host Matt Sunshine and co-host Stephanie Downs celebrate Women in Sales Month by talking to some amazing women sales pros.
When it comes to improving sales performance, these ladies know how it's done. Tune in now or keep reading for a brief overview.
Source : https://blog.thecenterforsalesstrategy.com/women-in-sales-month-nicki-harkrider-probey