#WomenInSales Month with Guests Lori Clark and Dana Nagel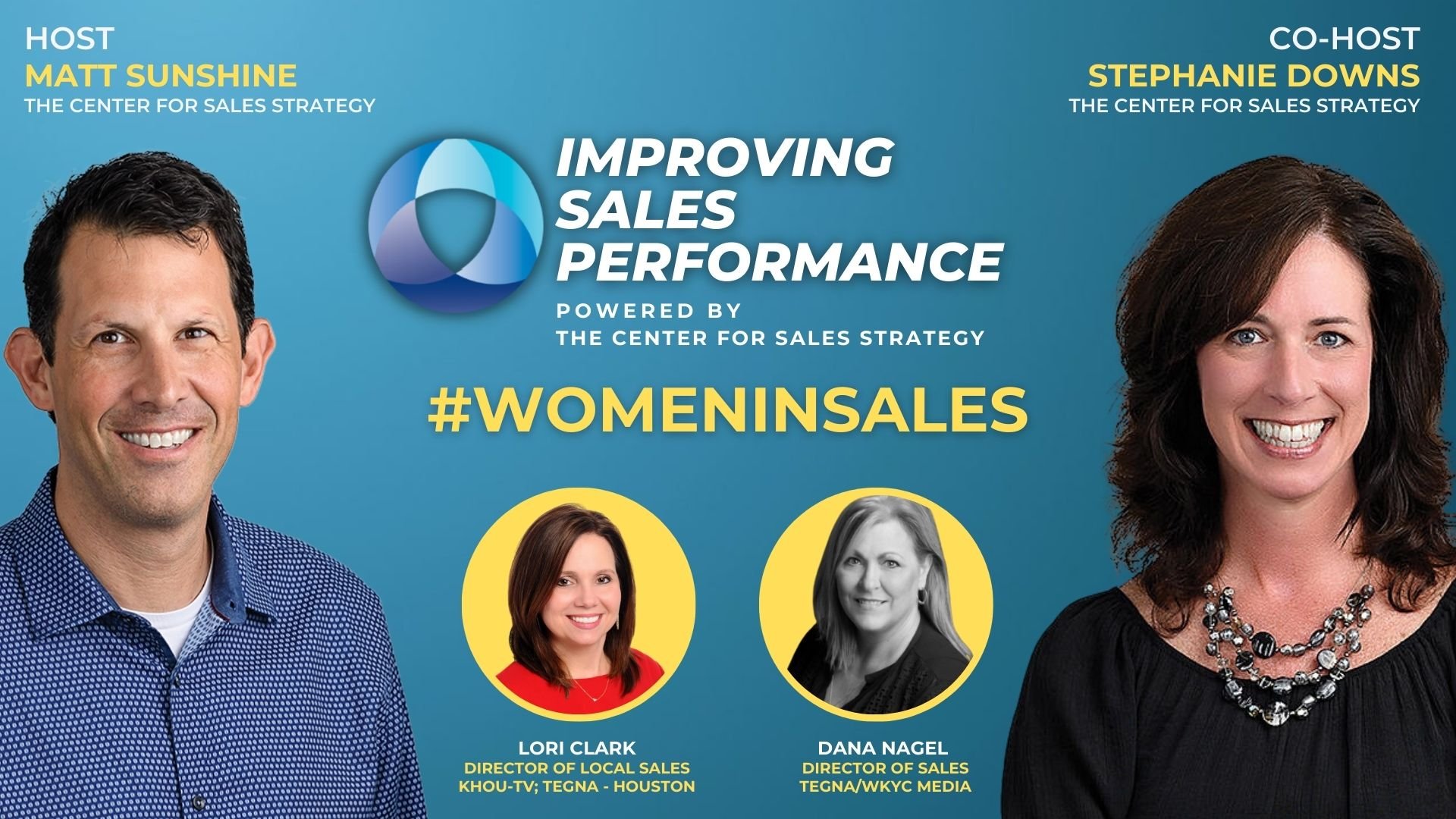 Continuing season 5 of the Improving Sales Performance Series, host Matt Sunshine and co-host Stephanie Downs, continue to focuses on celebrating #WomenInSales for the month of October.
Guests Lori Clark, Director of Local Sales at KHOU-TV; TEGNA – HOUSTON, and Dana Nagel, Director of Sales, TEGNA/WKYC Media join the show to share their insight, tips, and knowledge on various topics that help companies improve sales performance.
Tune in now or keep reading for a brief overview.
Source : https://blog.thecenterforsalesstrategy.com/womeninsales-month-with-guests-lori-clark-and-dana-nagel