#WomenInSales Month with Guests Nicki Harkrider-Probey and Jessica Hagan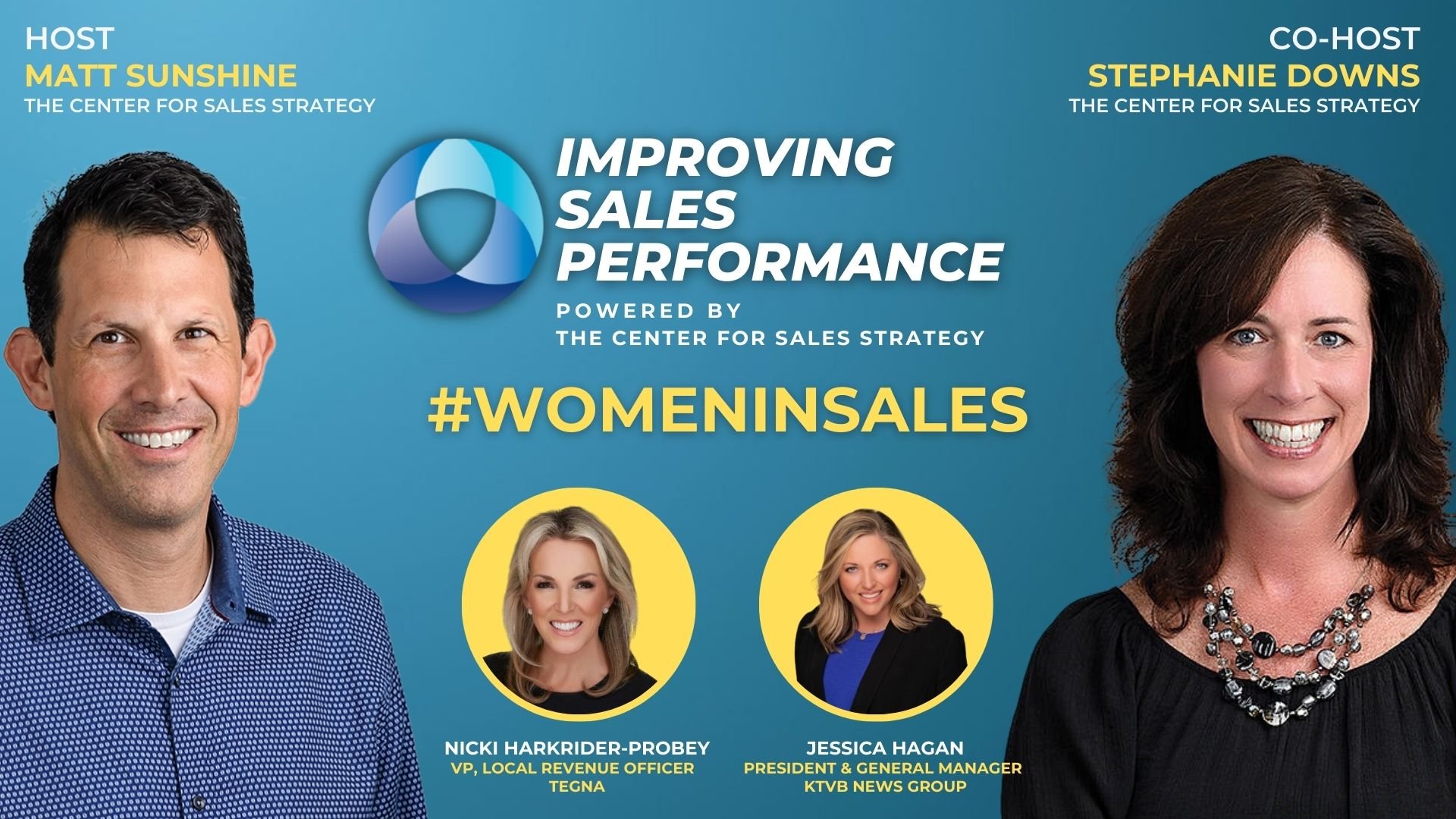 The new season of the Improving Sales Performance Series has a slight twist.
Host Matt Sunshine is joined by co-hosted by Stephanie Downs to focus on celebrating, honoring, and recognizing #WomenInSales for the month of October.
To start the season, Nicki Harkrider-Probey (VP, Local Revenue Officer at TEGNA) and Jessica Hagan (President & General Manager at KTVB News Group) join the show to share their insight, tips, and knowledge on various topics that help companies improve sales performance.
Tune in now or keep reading for a brief overview.
Source : https://blog.thecenterforsalesstrategy.com/women-in-sales-month-nicki-harkrider-probey-and-jessica-hagan